Who says professional portrait, often says professional photographer… Indeed, unlike other genres, such as events or weddings, which are often photographed by amateurs in search of pocket money, corporate portrait photography remains one the chosen fields for the pros.
But how do you find a pro, in Brussels or elsewhere? On Google, easy!
But how do you find the best professional portrait photographer? The one who will know how to value and even sublimate your professional image, up to your ambitions?
Professional portrait photographer, what's that?
Unless you live in a cave, you have surely heard of the Internet, social media and Linkedin. The good old printed resume has long lived which is a good thing! The new playing rules are clear: your future recruiter, partner or client will most likely google your name to get an idea of ​​who you are. And as for a dating site, the first impression, therefore the first photo is the most important.
In this digital age, it is better to plan ahead when it comes to personal branding. Because almost all professions are now affected by this need to present themselves with a best-in-class professional image, especially:
Self-employed and liberal professions – Salespeople, real estate agents, lawyers, doctors, etc. – in direct contact with their customers
"Visible" artists – Actors, singers, dancers, magicians, models, musicians, performers, etc.
"Invisible" artists – Architects, authors, composers, cooks, designers, draftsmen, directors, painters, directors, sculptors, etc.
"Saturated" sectors – marketing, communication, advertising, public relations, politics – where no detail should be left to chance to get a job
In short, all these professions for which a professional portrait rhymes with credibility and brand image.
How much does a professional portrait cost in Brussels?
Beyond a median price imposed by local supply and demand, the easiest way to explain a price is to detail the underlying costs. There are many costs behind every corporate portrait photographer to:
1. Create photos
One or more professional-grade cameras
Several pro lenses
Lighting and studio equipment (flashes, diffusers, background, etc.)
= Several thousands or tens of thousands of euros to amortize over the shootings…
2. Deliver pro quality photos
A powerful computer (to be replaced every 3 to 5 years on average)
Several hard drives to ensure the sustainability of files in the event of a failure
The purchase (or rather the subscription) of photo editing softwares, such as Lightroom, Capture One or Photoshop
= Several thousands of euros to amortize over the shootings…
3. Be legally in order
Did you know that on a photoshoot charged 100€ incl. VAT in Belgium, the Belgian State takes around 60€ for the VAT + salary expenses? That is to say a photographer eventually only gets 40€ of net salary! Think about it next time you hire a photographer and find the bill quite high…
4. Make life easier as a professional
In addition to these expenses, a pro photographer will also often have to pay for optional but quite necessary fees to exist as a company, such as:
Renting a studio
Buying a car (with all the costs involved)
Subscriptions to associations of professional photographers
Accounting fees
Insurance costs, or even a lawyer in the event of a legal problem
Training costs
= Several hundreds or thousands of euros to amortize over the shootings…
5. Just live
In addition to all these professional costs, photographers are also individuals who must pay their bills at the end of the month: rent, electricity, water, taxes, internet, insurance… So many additional expenses to pay thanks to their hard work.
In short, being a professional photographer is expensive, very expensive! When you treat yourself to a professional corporate portrait, you do not only help amortize these costs, but you also allow your photographer to make a living from his art.
What is the right price for a professional portrait shooting?
Some will find it normal to pay a hundred or even a few hundred euros. Others will favor low-cost, inexperienced or "has-been" photographers, at 20 or 30€.
Would you be willing to pay 300€
for 1 hour of shooting
and mediocre photos?
300 €: Do you find it expensive? This is the hourly cost that most of us are willing to pay when we have ID photos taken at the local "photographer" in Brussels or elsewhere. If we disregard the cost of printing, 1 passport photo taken in 2 minutes stopwatch in hand will cost you on average 10 €. Or 300 € per hour of shooting! For ONE often MEDIOCRE photo on which – legal obligation – you have to look like you're depressed! Some may reconsider the so-called "pro" portrait shoots at € 29.99.
How do you find the best professional portrait photographer?
Expertise
Golden rule: Look at his portfolio and follow your instinct!
Run away, if a self-proclaimed "professional" portrait photographer…
has no portrait to show you
is in fact an impostor – often a scammer or an SEO professional – who hides behind tasteless stock images
prefers to tell you about his photographer's diplomas + XX years of experience, rather than showing you his most recent photos
Another clue: the best portrait photographers almost NEVER take ID photos!
Note that the quality of a professional shouldn't be measured on a single photo, but on a selection of photos which must be of constant quality. An amateur can take one or even a few beautiful photos "accidentally". A pro is not allowed to make mistakes: (s)he knows and must deliver impeccable quality photos at each shoot, for each client.
Serenity
It's not easy to trust a stranger, especially when it comes to posing. And yet, supporting your clients with a professional attitude is just as important as demonstrating your artistic qualities.
Thanks to a clear and precise communication, a professional corporate portrait photographer will know how to reassure you, before, during and after the shooting.
And because you are never safe from a problem, professional photographers are insured. By signing a contract with them, everyone is protected. Imagine a flash falling onto your head during an undeclared photo shoot…
Conclusion
Your professional portrait is your showcase: on Linkedin and social networks, on your business card, your Outlook, your portfolio, your personal website, your employer's intranet, etc.
By calling on a professional portrait photographer, you are investing in their ability to boost your confidence and reveal the brightest facets of your personality. It's up to you to make the right choice while avoiding pitfalls.
In a word, when you're a pro, you work with pros!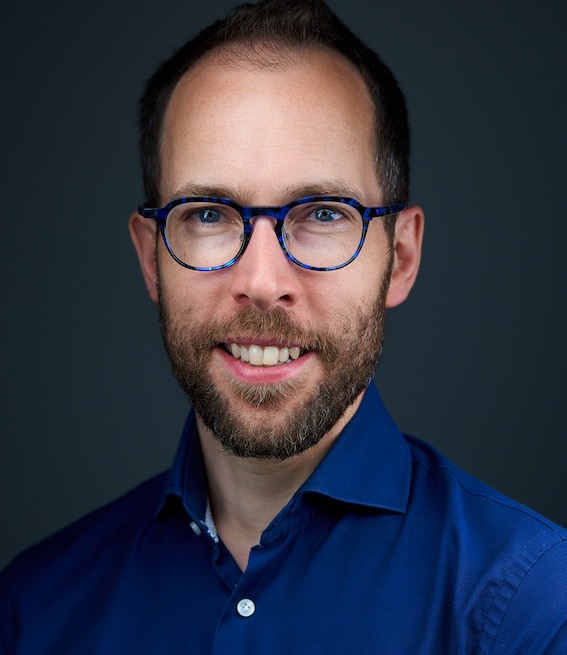 Brussels-based professional photographer, specialized in Events (corporate ; weddings, baptisms…) + Portraits + Architecture.
I offer my services in all Belgium and the nearby countries.