Wedding photographer Brussels – Belgium
Ready, steady, go! Your wedding date is now fixed, your wedding venue is booked. And now you're searching for your wedding photographer in Brussels or Belgium to immortalize this unique day? Let's get to know each other!

The « Bride Jewels »
What will concretely remain of your marriage in 2 years, 10 years, 50 years? The two most precious things: your wedding rings and your wedding photos.
So how do you invest in the right professional?
A wedding photographer, like a jeweler, is not a simple consumer good that can be quantified and compared, as we do in a supermarket. By hiring a professional photographer, you are giving yourself the present of having an artist by your side to document the most beautiful day of your life. As with your wedding rings, it is better to have a crush on your photographer's work, to avoid regretting it later or, worse, having to organize another fake wedding (or not) just to redo your photos…
Above all, take the time to appreciate their photos and their artistic sensibility, but not only…
The personality of your future photographer is just as important. Imagine being followed all day long by a person with whom you do not share the same values, the same sense of humor or aesthetics?
Your wedding photos, your family heritage
My ambition is to offer you timeless images, beyond fashions, that the two of you will cherish and enjoy watching again and again by the fireside, comfortably installed on your sofa, with a good glass of wine in one hand and your precious wedding photo album in the other one.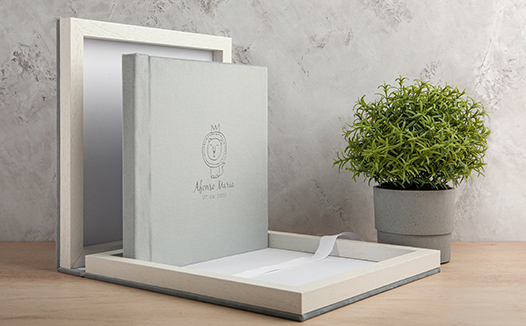 If these words have given you an appetite, then you are ready to experience all these little memories of happiness through my portfolio below.

You liked my selection of photos, but you're still hesitating?
To help you in your quest, I've written the article "10 questions to ask your future wedding photographer" in which I explain my conception of wedding photography and compare it to some of my peers. 
Will I be your wedding photographer?
Like a marathon runner, I will accompany you at each key stage of your wedding: from the preparations, at sunrise, to the dinner at sunset, and beyond.
Like a truffle hunting dog, I will tirelessly keep searching for emotion, funny moments and all those little details that will make your wedding an event which resembles you.
Like a movie director, I will immortalize each sequence of the most beautiful day of your life, imagining you holding your premium wedding photo book in your hands, like a director's cut version of this day.  
If you're still here, it probably means you're sensitive to my approach and you're maybe already imagining me co-writing with you your wedding day in pictures, or, fast forward, you imagine yourself passing on this family heritage to future generations.
FAQ
Congratulations, you've made it through this page. It's time to
hit the Euromillions jackpot
to get to know each other better!
Because you and your wedding are unique, I'm looking forward to meeting you to discuss it in person, on the platform of your choice: Skype, Whatsapp, Facetime, etc. This will be a great opportunity for me to take note of your desires in terms of photos, to answer any fears you may have and to see how we together can create immortal memories that resemble you. 
SO, WHEN SHALL WE MEET? 
CONTACT ME NOW
You are almost there! Only a few more fields to fill in below… 

PS : If contact forms are not your cup of tea, you can always leave me a message on Whatsapp.
You might also like these wedding photography articles